TO: ALL VENDORS AND BIDDERS
SCAM ALERT!!!!!!
USAGE OF NHLS LOGO AND PHYSICAL ADDRESS TO SCAM VENDORS AND BIDDERS
Please note that we have been informed by our service providers that there are company/s that are fraudulently using the National Health Laboratory Service (NHLS) details to solicit procurement transaction from venders and bidders.
The scammers' technique involves sending a hoax email with a request for goods and/or services of substantial amounts by unknown companies with a fraudulent letter from NHLS endorsing these procurement transactions.
Please ensure that your internal processes are adequate and sufficient to verify the legitimacy of your procurement/sale transaction/s with your customers or suppliers.
Regards
Mr Michael Sass
NHLS CFO
The figures below are some of the examples:
Figure 01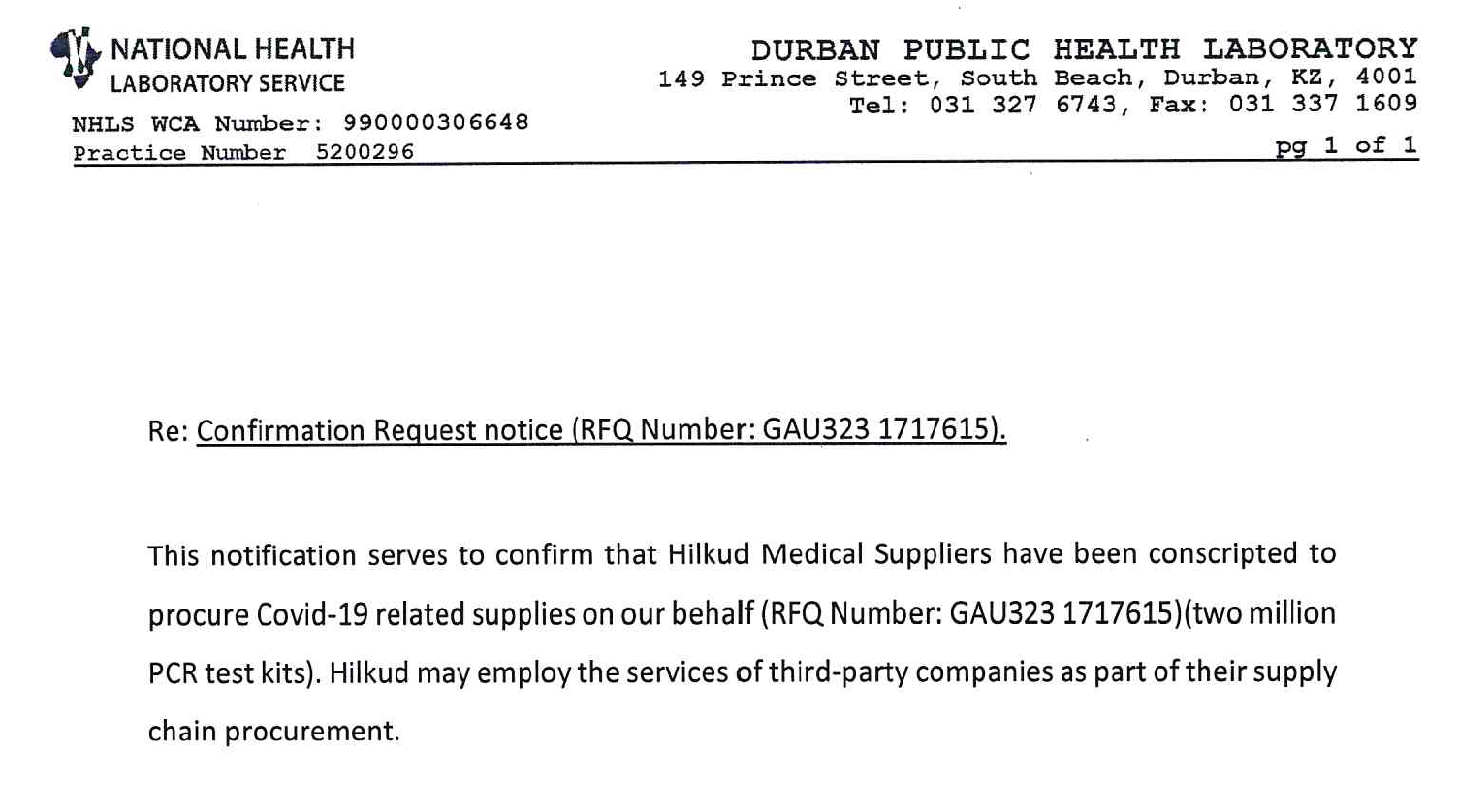 Figure 02