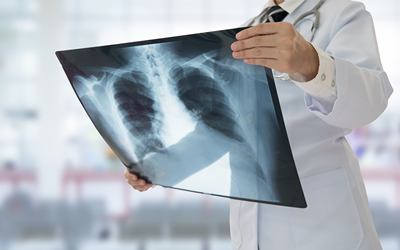 A main focus area of the NPP is Tuberculosis, and has been coordinated together with the National TB Reference Laboratory at the NICD. Main objectives include the implementation of an assay within the NHLS to ensure rapid diagnosis of TB. This rapid diagnosis was endorsed in December 2010 by the WHO using the Xpert MTB/RIFassay as the initial test used to diagnose TB. Thus, the GeneXpert system was chosen for this purpose.
Service Delivery and Focus Areas
To facilitate and assess the feasibility of rapid national implementation of the GeneXpert to NHLS laboratory sites across 9 provinces, the NPP group assisted with the following developments:
Training:

laboratory technicians received training on the Xpert MTB/RIF assay based on developed training material.

Verification:

a novel program for verification specific to the Xpert MTB/RIF assay (based on Dried culture spots [DCS]) was developed and successfully implemented at all NHLS sites where the GeneXpert systems were placed. Stability of the DCS and design for use in an EQA program is on-going.
The initial validation of the GeneXpert system involved sputum specimens from 311 participants (70% HIV positive) from Johannesburg Esselen Street Clinic, and were compared to existing technologies.
Background
This project was initiated at the request of the Honorable Minister of Health, Dr Aaron Motsoaledi, in early 2011, following the World Health Organization's strong recommendation published in December 2010 which stated that "the new automated DNA test for TB be used as the initial diagnostic test in individuals suspected of MDR‐TB or HIV/TB" to improve TB healthcare services due to its increased sensitivity for TB detection and reduced testing time.
In 2014, the programme was further expanded to directly support the screening for TB and HIV in high risk populations in correctional centres and in peri-mining communities. Seven on-site laboratories at Correctional Services and six mobile laboratories were established.
The National rollout of the Xpert MTB/RIF Ultra was initiated in October 2017 and completed on the 31 March 2018. Xpert MTB/RIF Ultra test is designed to increase the detection of TB cases, particularly amongst patients living with HIV, and still detect resistance to rifampicin using the same volume of specimen, and the same GeneXpert instrumentation and test processing.
PROGRAMME MONITORING AND EVALUATION
All GeneXpert laboratories are monitored on a monthly basis in terms of test volumes, instrument Utilization, In-Laboratory turn-around times and TB positivity, Rif resistance and Error rates through data extracted from the central Data Warehouse (CDW) and the Cepheid C360 real time monitoring dashboard. Summary reports on laboratory performance are compiled and distributed on a monthly basis to the Area and Business Managers to assist with continuous monitoring of the programme.
Quality assurance
In order to monitor ongoing quality of testing service, all NHLS Xpert MTB/RIF Ultra testing laboratories are enrolled in an EQA programme for GeneXpert using Smartspot® dried culture spots (DCS). Three DCS panels containing four samples each were distributed to all Xpert sites and results analysed online.
Training: Laboratory
The National Priority Programme team is responsible for providing training on GeneXpert laboratory procedures and also support NDoH in training health care workers on the National clinical algorithm and TB management guidelines.
Training includes advanced GeneXpert workshops which were conducted in collaboration with the supplier, Cepheid.
Head of Unit
Dr Pedro Da Silva
Email: pedro.dasilva@nhls.ac.za
Tel: +27 11 489 8834
GeneXpert Project Manager
Puleng Marokane
Email: puleng.marokane@nhls.ac.za
Tel: +27 11 489 8839