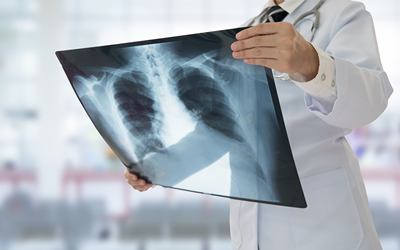 A main focus area of the NPP is Tuberculosis, and has been coordinated together with the National TB Reference Laboratory at the NICD. Main objectives include the implementation of an assay within the NHLS to ensure rapid diagnosis of TB. This rapid diagnosis was endorsed in December 2010 by the WHO using the Xpert MTB/RIFassay as the initial test used to diagnose TB. Thus, the GeneXpert system was chosen for this purpose.
Service Delivery and Focus Areas
To facilitate and assess the feasibility of rapid national implementation of the GeneXpert to NHLS laboratory sites across 9 provinces, the NPP group assisted with the following developments:
Training:

laboratory technicians received training on the Xpert MTB/RIF assay based on developed training material.

Verification:

a novel program for verification specific to the Xpert MTB/RIF assay (based on Dried culture spots [DCS]) was developed and successfully implemented at all NHLS sites where the GeneXpert systems were placed. Stability of the DCS and design for use in an EQA program is on-going.
The initial validation of the GeneXpert system involved sputum specimens from 311 participants (70% HIV positive) from Johannesburg Esselen Street Clinic, and were compared to existing technologies.
A second phase in the GeneXpert implementation has involved introduction of the Xpert MTB/RIF assay at primary health care clinics to ensure a smooth transition from laboratory testing to POC testing. Several aspects to this project are:
Clinic site readiness assessments:

4 clinics in the Motlosana sub district region and 14 clinics in Region F JHB, have been evaluated to assess the availability of clinic resources. Two GX clinics at Helen Joseph hospital and Witkoppen were established and GX implemented and verified using the DCS program developed by the group.

Training:

Clinic POC nurses were trained on the Xpert MTB/RIF assay. Further training is underway and on-site test witnessing will commence once sites are fully established.

Information technology solutions for GX implementation:

A custom windows form application is being developed to assist in clinic data management and capturing of results for the GeneXpert system. A second application development is being investigated to automate the sending of results and error codes for monitoring and surveillance to central locations from clinic sites that currently are not connected to the NHLS LIS reporting infrastructure.
Dr Kim Steegen
Phone: 0114898804/8430
e-mail: kim.steegen@nhls.ac.za