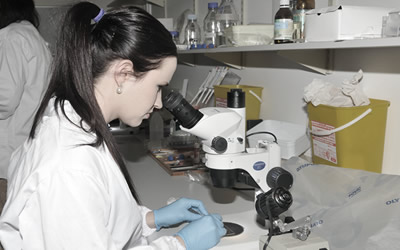 The NHLS has positioned itself as an Employer of Choice in the health professional field.
We are committed to the principles of equity, non-discrimination and diversity enshrined in the Constitution and the Employment Equity Act (1998) as amended. It aims to employ a diverse staff complement which is of a geographical representation of our society and create equal employment opportunities to all.
The NHLS's Employment Equity Policy and Plan aims to advance and protect previously disadvantaged individuals by providing opportunities for career advancement, growth, training and development.
1. If you meet the requirements, kindly forward a concise CV to The relevant Practitioner/Administrator (Human Resources) by email or logging on to the NHLS career page http://careers.nhls.ac.za (I-Recruitment), quoting the reference number and the job title.
2. Response Email addresses of the relevant HR representative and or Region is supplied at the end of each regional adverts. The onus is on the applicant to ensure that their application has been received. Incomplete applications and applications received after the closing date will not be considered.
3. Any credentials of the contract of employment will be subject to criminal record checks, citizen verification, financial record checks, qualification/Study verification, previous employment verification, social media accounts behavior/comments verifications, competency/psychometric assessments, signing of performance contract on appointment, signing of an employment contract on appointment, presentation etc.
4. All health professional roles may be subjected to further assessment in line with the applicable proficiency matrix to determine the correct level and or grade.
5. The NHLS reserves the right, at its discretion, to remove the advertisement and or not to appoint.
6. Proof of registration with a Professional body (e.g. HPCSA, SANC etc.)  and other supporting documents should accompany all applications.
7. These positions are open to all employees of the NHLS Including the employees who are on contract in similar or different positions.
8. Correspondence will be limited to shortlisted candidates only.
9. The NHLS is an equal opportunity, affirmative action employer. The filing of posts will be guided by the NHLS employment Equity Targets.
10. Successful applicants will be remunerated on the published scale associated with the grade of the post. This means that the remuneration of an applicant who is successful for a position that is lower than his/her current job grade will be adjusted downward with effect from the date of appointment.
11. External applicants shall be responsible for all expenditure related to attendance of interviews.
Please see link below for the available vacancies within the organization and by clicking on the link you accept the "Term of User" and Disclaimer of NHLS