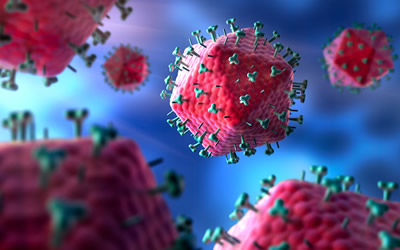 The genotyping unit has been accredited for the last four years by SANAS, PPD and Qualogy and has recently acquired WHO regional certification. The laboratory is divided up into several different dedicated areas to ensure quality sequences are obtained. The areas are: nucleic isolation, cDNA synthesis, DNA amplification and a sequencing room which houses the two automated sequencers (ABI 3100 and ABI3730) and the real-time PCR machine (ABI7900). Currently, the unit's primary focus is investigating factors that influence treatment outcome from both a viral and host perspective. The viral pol gene is routinely sequenced to identify mutations that confer resistance to the three antiretroviral (ARV) drug classes currently prescribed as part of the South African comprehensive HIV management plan. This provides clinicians with valuable knowledge on HIV-1 drug resistance and aids in patient management. Furthermore, the unit provides a similar service to clinical trials and is a reference laboratory for the AIDS Clinical Trials Group (ACTG) and the central laboratory for the PASER project.
HIV-1 Drug Resistance Monitoring in the Public Sector
Currently there is no provision for individual patient monitoring on the ARV national roll-out programme. This Pepfar-funded project allows for HIV-1 drug resistance monitoring of all patients, with virological failure, attending the ARV roll-out clinic at Helen Joseph Hospital in Johannesburg. Furthermore, complex cases of patients failing the ARV roll-out programme at the Charlotte Maxeke Academic Hospital are sent for resistance testing. To make HIV-1 drug resistance testing more accessible, the genotyping unit developed an in-house HIV-1 drug resistance assay which costs a third of currently available commercial assays.
Monitoring of Resistance in Acute Infections
The SPARTAC project is funded by the Wellcome Trust and is evaluating the use of ARV therapy in HIV-1 recent infections. The genotyping unit is involved in this study as it performs HIV-1 drug resistance testing for all the patients throughout the study. The baseline resistance data will provide valuable data on HIV-1 drug transmission rates in South Africa. Furthermore, the unit has developed a concept sheet to investigate the minority variants present in this cohort prior and after ARV exposure.
Adult AIDS Clinical Trial Group (ACTG)
Prof Wendy Stevens is a speciality laboratory director for the ACTG, and serves as a virologist on the A5230 study. Carole Wallis also serves as a virologist on A5273 protocol 'SELECT' this protocol was set-up to evaluated optimal second-line regimens available for resource limited settings. The genotyping unit is the reference laboratory for Africa for the adult ACTG and is involved in several retrospective trials looking at HIV-1 drug resistance testing on patients being treated with varying drug regimens.
IAVI
Subtyping for the IAVI Protocol C is occurring in the genotyping lab. This study is being performed to determine the surveillance of circulating subtypes and transmitted drug resistant mutations. To date, 405 samples have been processed and these have indicated that the level of transmitted drug resistance is low; the major mutations being observed are those associated with NNRTI resistance and in line with the roll-out of MTCT programmes in Africa.
CIPRA 'Safeguard the Household'
The CIPRA 'Safeguard the Household' study is funded by the National Institutes of Health (NIH). The genotyping unit is involved in both the adult and paediatric arms of the study. The unit is involved in two projects on the adult arm as well as a sub-study. The one project will retrospectively monitor for HIV-1 drug resistance (including full length sequencing of reverse transcriptase to detect for novel mutations linked to resistance) in patients who encountered virological failure on this study. The second project is to develop more affordable HIV-1 drug resistance testing. This mainly focuses on investigating and/or developing an in-house drug resistance assay and several point mutation assays, which monitor certain mutations linked to a particular drug. The monitoring of point mutations is well suited for South Africa as the national roll-out has defined drug regimens.
PASER
The PASER project is funded by the Netherlands Government (AIDS fund) and is focused on 'bringing resistance testing to Africa'. The project will continue for at least five years. The first step of the project is research and development and this unit has been instrumental in setting up a more affordable population-based sequencing assay from dried plasma spots. This in-house assay has been set-up and is currently being validated against the FDA approved ViroSeq Assay. Once the assay has been validated, it will be used to monitor for HIV-1 drug resistance in patients either failing ARV therapy or having been recently diagnosed as HIV-positive. This project will be multi-centered and serve 15 countries in Africa. The project is made up of two arms: PASER-M for monitoring resistance profiles of patients accessing therapy and PASER-S for surveillance of transmitted resistance in recently infected individuals. Initially, our laboratory will service all of these countries, running 1,500 tests per year and increasing to a total of 4,000 tests in year 3, onwards. In approximately two years, two additional laboratories will be set up in East and West Africa with the technology transfer and personnel training occurring at the genotyping unit at the University of the Witwatersrand.
ART-A
The ART-A project is a European-funded grant and focuses on research around developing an accessible and affordable assay to monitor HIV-1 drug resistance. This project will occur over three years and focuses on the following: training and set-up of new HIV-1 drug resistance laboratories; looking at novel transport devices for plasma to save on expensive shipping costs of plasma; developing point mutation assays and establishing a HIV subtype C phenotyping facility.
SATuRN project
This network has been set-up in South Africa to perform surveillance testing on HIV-1 drug resistance in the public sector. Our laboratory will be performing resistance testing for this network as well as be involved in data analysis of the resistance data. Furthermore, this network will attempt to establish resistance surveillance guidelines for South Africa.
Acting Head of Unit:
Prof Maria Papathanasopoulos
email: maria.papathanasopoulos@wits.ac.za
Tel: +27 11 717 2618
Dr Pedro da Silva
email: pedro.dasilva@nhls.ac.za
Tel: +27 11 489 8834/8505