The National Health Laboratory Service (NHLS) has over 300 laboratories that deliver pathology services to all public clinics and hospitals. For the purposes of the NHLS' work, the laboratories are located in six areas that are referred to as service regions, namely the Eastern Cape; Free State and North West; Gauteng; KwaZulu-Natal; Mpumalanga and Limpopo; and the Northern and Western Cape.
The six regions are purposefully designed to ensure that the NHLS plans, agrees on budgets, and monitors laboratory services jointly with provincial health partners, with the intention of laboratory services being part of the public health delivery system.
The NHLS operates in these six regions, headed by the Area Managers, with diagnostic offerings appropriate to the level of care of a particular facility (a tiered service delivery model). This tiered model requires the integration of services with continuity of patient care as patients progress from primary health care facilities to other levels of care.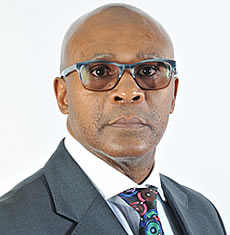 Sibulele Bandezi
Area Manager: KwaZulu-Natal
Physical/Postal Address: NHLS Laboratory
149 Prince Street, Durban 4001
Tel: +27(31) 327 6700/18
Fax: 086 774 7405
E-mail: sibulele.bandezi@nhls.ac.za
Secretary
Geraldine Hendricks
Physical Address: 149 Prince Street, South Beach, Durban, 4001
Tel: +27 (31) 327 6718
E-mail: geraldine.hendricks@nhls.ac.za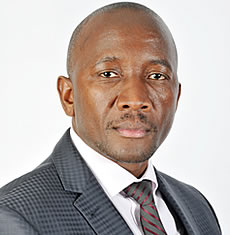 Jacob Lebudi
Area Manager: Mpumalanga and Limpopo
Mr Jacob Lebudi is the Area Manager for the Limpopo and Mpumalanga region. He joined the NHLS as a student Medical Technologist in 1992 and was offered permanent employment in 1994 as a Medical Technologist. He was promoted to Laboratory Manager and Business Manager in 2000 and 2005 respectively. Jacob says that his job enables him to make a difference in the lives of ordinary South Africans, as the NHLS is a complex and diverse organisation with exciting challenges and opportunities.
He is a manager who has demonstrated the ability to lead diverse teams of professionals to new levels of success in a demanding industry where the expectations of the clients are varied and very high. He has the ability to motivate for top performance in a resource constrained environment
Mr Lebudi holds a National Diploma in Medical Technology; a Bachelor of Technology in Biomedical Technology form the Tshwane University of Technology; a Bsc (Med) (Hons) from the University of Limpopo; Masters of Business Administration (MBA) and an Executive Development programme from the UNISA School of Business Leadership.
Physical/Postal Address:
Office A101 The wood Office Park
41 De Havilland Crescent
Lynnwood,Pretoria
Tel: +27 87 985 0342
E-mail: jacob.lebudi@nhls.ac.za
Secretary
Koketso Matlala
E-mail: koketso.matlala@nhls.ac.za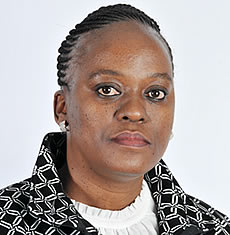 Tabita Makula
Area Manager: Eastern Cape
Ms Tabita Makula is the NHLS' Area Manager for the Eastern Cape Region. Ms Makula has a BTech degree in Biomedical Technology, which she obtained from the Cape Peninsula University of Technology. Previously she worked at Lancet Laboratories in Umtata for six years, before she joined the NHLS in 2007 as a Quality Assurance Coordinator for the Tygerberg Academic Laboratory. In 2010, she was transferred to the Greenpoint Complex and took up the position of Laboratory Services' Manager. She then left the NHLS and joined the Western Cape Department of Health in September 2012 as an Assistant Director for Laboratory Services and Blood Products.
Physical/Postal Address:
44 Pearce Street
Berea, East London, 5241
Tel: +27(43) 700 8701
Fax : 086 535 6519
E-mail: tabita.makula@nhls.ac.za
Secretary
Ms Nobuhle Ntantiso
Tel: +27(43) 700-8702
E-mail: Nobuhle.Ntantiso@nhls.ac.za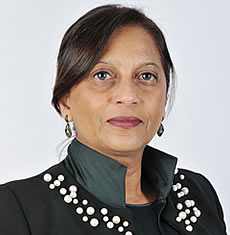 Nasima Mohamed
Area Manager: Western and Northern Cape
Physical Address: National Health Laboratory Service (NHLS)
Old City Hospital Complex Admin Block
Portswood Road, Green Point
Cape Town
Phone : +27(21) 417 9377
E-mail: nasima.mohamed@nhls.ac.za
Secretary
Lorraine Sukram
Tel: +27 (21) 417 9376
E-mail: lorraine.sukram@nhls.ac.za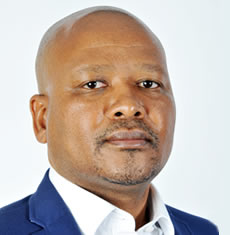 Jone Mofokeng
Area Manager: Free State and North West
Mr Jone Mofokeng is the NHLS' Area Manager for the North West and Free State region.. Mr Mofokeng began his career in the NHLS as an intern Medical Technologist in the early 90's at the Leratong laboratory in Gauteng and qualified as Medical Technologist in Clinical Pathology. He then rose through the ranks from being a Laboratory Manager; Business Manager and then Executive Manager of the Northern Region. After the expiry of his five years Executive contract, he then joined a private company as a Business Analyst and Consultant, before re-joining the NHLS as part of the interim management team in 2015.
Mr Mofokeng is a qualified Medical Technologist with a National Higher Diploma in Medical Technology, BTech in Business Administration and a Master of Business Leadership (MBL) from University of South Africa ( UNISA)
He has vast managerial experience and institutional memory, as he has served the NHLS for a period of 21 years of uninterrupted service.
Physical Address:
National Cancer Registry (NCR) Building
Braamfontein Campus, NHLS
Tel: +27(11)489 9170
E-mail: jone.mofokeng@nhls.ac.za
Secretary
Princess Mazibuko
Tel: +27114899713
Fax: 086 520 3014
E-mail: zamangwe.mazibuko@nhls.ac.za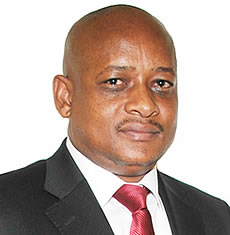 Bahule Motlonye
Area Manager: Gauteng
Mr Bahule Nimrod Motlonye is the NHLS' Gauteng Area Manager. He began his career at the NHLS as an Intern Medical Technologist in the 80's and moved to being a Laboratory Manager; he then proceeded to become a Business Manager. He has contributed as a member of the senior management team to the strategic planning for the Gauteng region and development of operational plan of the business unit in alignment to the NHLS' strategic direction\focus.
Mr Motlonye is a qualified Medical Technologist, coupled with a number of management programmes. He prides himself in being result oriented and has a hands-on approach with progressive management experience. His management style strongly emphasises teamwork and the principles of lean management.
Physical Address:
Watkins Pitchford Building
Corner Hospital and De Korte Street
NHLS Braamfontein
Tel: +27(11) 489 9650
Fax: +27(11) 489 9653
E-mail: bahule.motlonye@nhls.ac.za
Personal Assistant
Bertha Mkhize
Tel: +27(11) 489 9651
Fax: 086 520 2405
E-mail: bertha.mkhize@nhls.ac.za